Website and Identity Launch / Bound by Cooksey
BY Danielle Williams /
Chief Design Officer
CHALLENGE
In the world of bookbinding it isn't exactly an industry standard to have a mobile/user friendly website. Although Bound by Cooksey work is showcased in public and private collections across the country from the Library of Congress to Amherst College, Cooksey saw the creation of an imaginative online portfolio as an opportunity to stand out from other bookbinders while also making her work more accessible to the general public.
APPROACH
With years of formal bookbinding training across the country, Cooksey uses traditional skills to explore the combination of the uncommon and unexpected. Her work has a magical quality about it that makes her stand out in the industry. So we created a website and brand story that tapped into her works' ability to "inspire imagination" by displaying clean, high quality images of her handmade work along with personal stories about each piece. The result was a robust website portfolio that gave the digital world a look into the studio of Bound by Cooksey and contact her for commissioned work.
Gabby Cooksey is the craftsman behind the Washington based bookbinding studio, Bound by Cooksey. And when you look at a piece made by Cooksey two thoughts immediately spring to mind. One: this is so cool! Two: how the heck did she do this?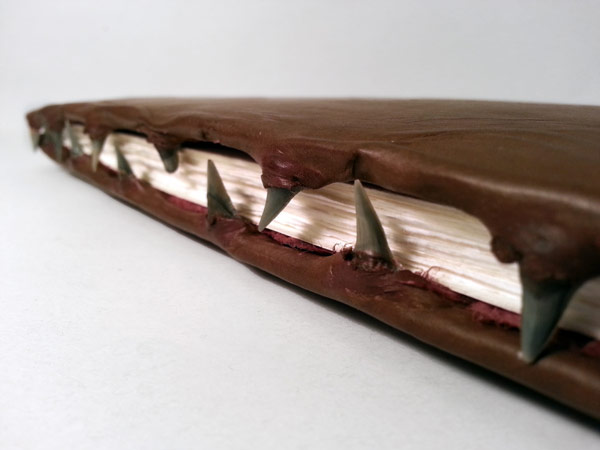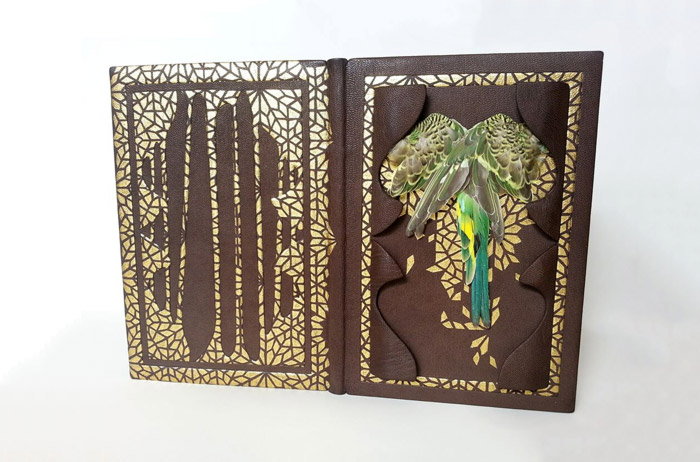 With years of formal bookbinding training across the country, Gabby uses traditional skills to explore the combination of the uncommon and unexpected. Her work has a magical quality about it that makes her stand out in the industry. She designs books in a peculiar and precise way that makes it enticing to hold/open. She thinks of these books as art that you can use.
During our Discovery Phase of the Bound by Cooksey project it became clear that the brand positioning of binding and making books for the imagination and craft worked perfectly to sum up Cooksey. From there we built a digital experience around that sentiment.
The Bound by Cooksey logo is an identity that we created for Gabby a few years back when she first started her own studio. Now that she was looking for an updated website design we also decided to create a few more versions of the logo for extended use. As we mentioned on the work page, the logo design for Bound by Cooksey was inspired by lacing Art Nouveau shapes and letterforms. A lot of Gabby's illustrations and metalwork are inspired by the Art Nouveau whiplash. The identity we created lends itself well to being pressed into leather or running up a spine of a book. In order to be carved in metal and pressed into leather in a legible fashion we created thicker letterforms and critical negative space where letterforms overlapped.
When branding a website, we always try and pull out appropriate graphic elements from the client's industry and imagine them in a new way in order to make it feel more unique and conformable to target audiences.
So for a bookbinder's website, instead of arrows we used the manicule as a way to connect the traditional aspect of bookmaking with the digital platform it is being displayed through. Manicule's were traditionally used to point to the moral of a tale or some other very important information, so it made complete sense to have the little hand point to the title of each book's project page link.
A manicule,
from the Latin maniculum or 'little hand', is a punctuation mark popular in Medieval and Renaissance writings as a way to draw readers' attention to important text.
Because each book has it's own unique story as to why it was made the way it was, we created a space at the beginning of every project page that sheds light on these details. Once you begin to scroll the text evaporates as you are left with beautiful large scale shots of the book. Blake also did some extra coding that only displays a truncated version of the intro on small screens in order to make the site more mobile friendly.
After completing the digital component of this project, we all agreed that it wasn't enough for Bound by Cooksey to just have a gorgeous website. We also wanted to create a tangible representation of her work that could be sent to potential clients and collections as a promotional tool. Collaborating on this promo booklet, cheers designed the book block and encouraged Cooksey to explore imaginative cover options. The result was an editorial piece enveloped in a durable leather-like paper with a toothy flap that combines texture, illustration, and whimsy. The booklets were mailed out in see through poly envelopes so everyone, from the mail woman to the addressee, can see the peculiar booklet design and imagine what's inside.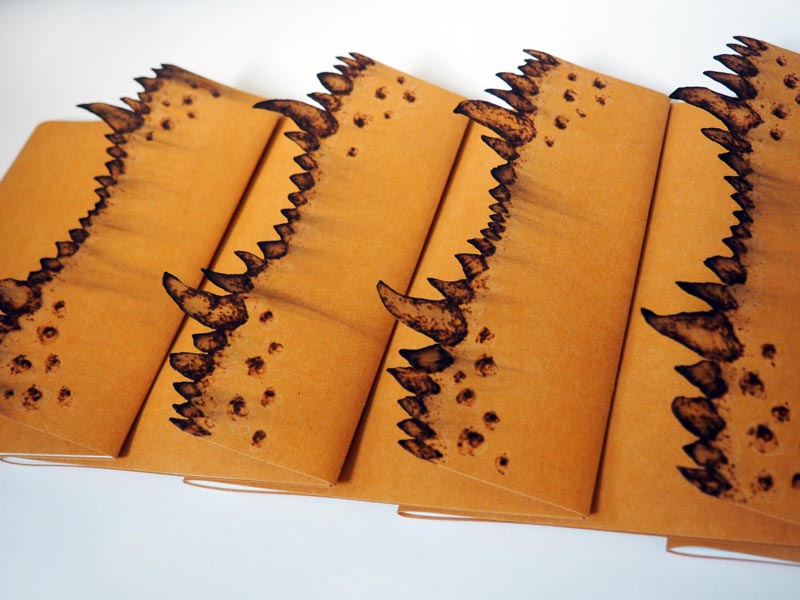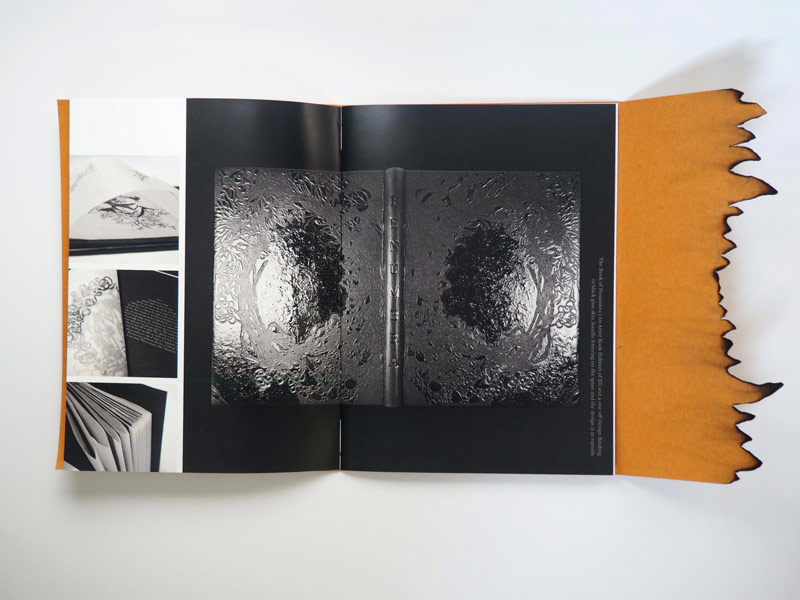 We love working with unique clients like Gabby. Her passion and skill shows in every piece of work she makes. If you are ever in need of a bespoke piece of art for the bibliophile in your life, we highly suggest Bound by Cooksey!