Website Launch and Brand Refresh / Lean-BPM
BY BLAKE WILLIAMS /
CHIEF DIGITAL OFFICER
CHALLENGE
Lean-BPM's website needed to walk the line between being bold and modern while also showing themselves as the consultative business experts that they are. This was especially important given they work with Fortune 500 companies in retail, finance, automotive, government, and telecommunication industries.
APPROACH
cheers studios designed and developed a website that encouraged viewers to explore Lean's umbrella services and offerings through clean iconography and strategically placed micro-interactions. We also utilized Lean-BPM's thought leadership by creating a password protected Knowledge Center accessible through a simple opt-in to the Lean email list. The best part is that users will get all future Knowledge Center content sent right to their inbox.
One of the things that we like at cheers is that on Monday we can be working with an independent bookstore and the next week we are chatting with a different client who is a business process management consultant. Most people would say, "cheers, you need to narrow your focus." But here's the thing: we have.
All our clients are very passionate people. Regardless of industry, they are experts at what they do, and they see the huge value of having a consistent physical and digital brand experience.
One better, they also see the extra value of working with a studio that can strategically plan their brand experience from identity to website. So when Andy Stiebler, a local digital content strategist, brought us into the fold on Lean-BPM, we were intrigued by what we could create.
Founded in Columbus, Ohio by Steve Willoughby, Lean-BPM offers exceptional guidance to business owners, executives, and board members in the areas of business intelligence, analytics, process controls, business process management, and process modeling. His team uses a consultative approach to work with each client to define, focus, and clarify the specific needs that must be addressed by the BPM program. This results in the recommendation and implementation of products and solutions offered by a diverse array of strategic partners. Lean-BPM then works closely with each client to build a central repository of knowledge and develop a roadmap of process improvement milestones.
Basically, Lean-BPM looks at your businesses data and processes and suggests a sustainable way to achieve your goals. We like that approach.
When we started our Discovery Phase we noticed a few visual things off the bat about the previous Lean-BPM brand and site. Like the fact that the website was not mobile friendly, the use of red and grayscale photography as a site wide background color (although recognizable) was not that welcoming or particularly legible, and the visual choices could definitely use an update. From an information architecture perspective there were enough broken links and unorganized information to make the site feel stagnant, even though it had some great information once you found it.
Upon talking about the project more we asked the questions we give to all our clients: why do you need this website and what do you need it to do?
We discovered that Steve wanted the site to function as a place where interested businesses could go to learn about Lean's services and read his thought leadership. Because there was great information provided about Lean's services, our job became figuring out a way to display it in an engaging and appropriate way.
When creating a brand's visual language it is important that you give them enough cohesive tools to be recognizable and sustainable, but also some wiggle room to grow. As is common in a lot of brands, photography can be used to do some heavy visual lifting. However, sometimes photos aren't the best way to go. First of all, if you aren't curating your photography style, colors, and content they can seem disjointed and less professional. Typical "business photography" can come across as fake and with a lot of hand shaking, so we decided that the best way to build authentic Lean-BPM brand assets was through designing a collection of patterns and icons that showed personality and professionalism. We also updated the Lean-BPM logo to make it feel more current. Because the earlier Lean-BPM brand strongly used red and a gear motif it was important that we evolved, not disregarded, those elements to create a more modern brand image.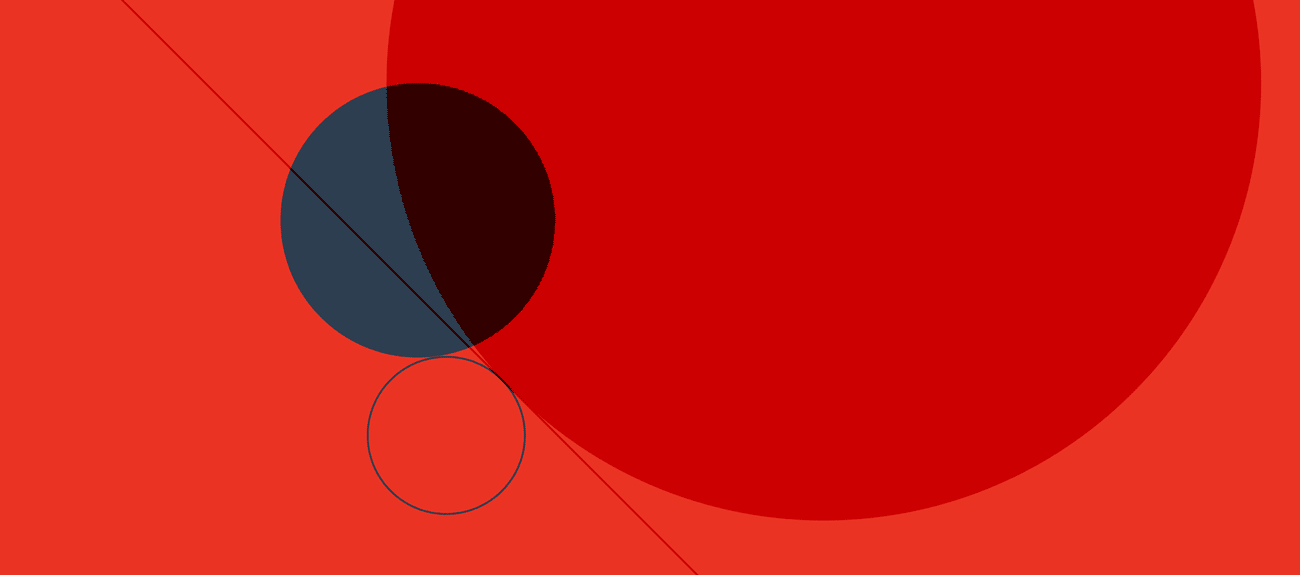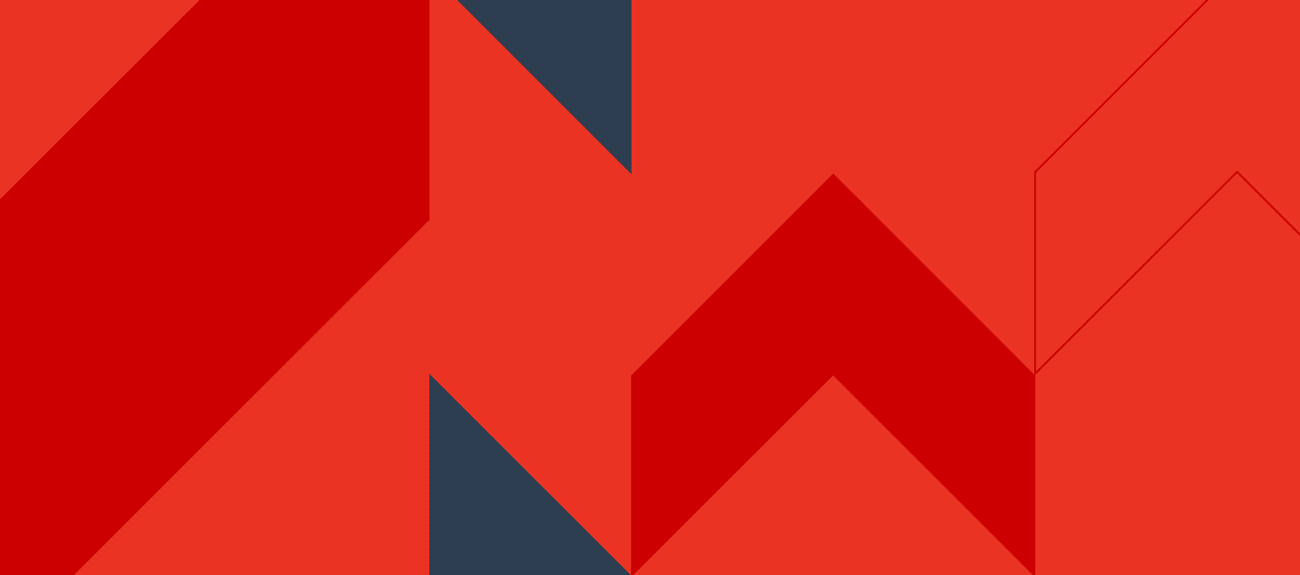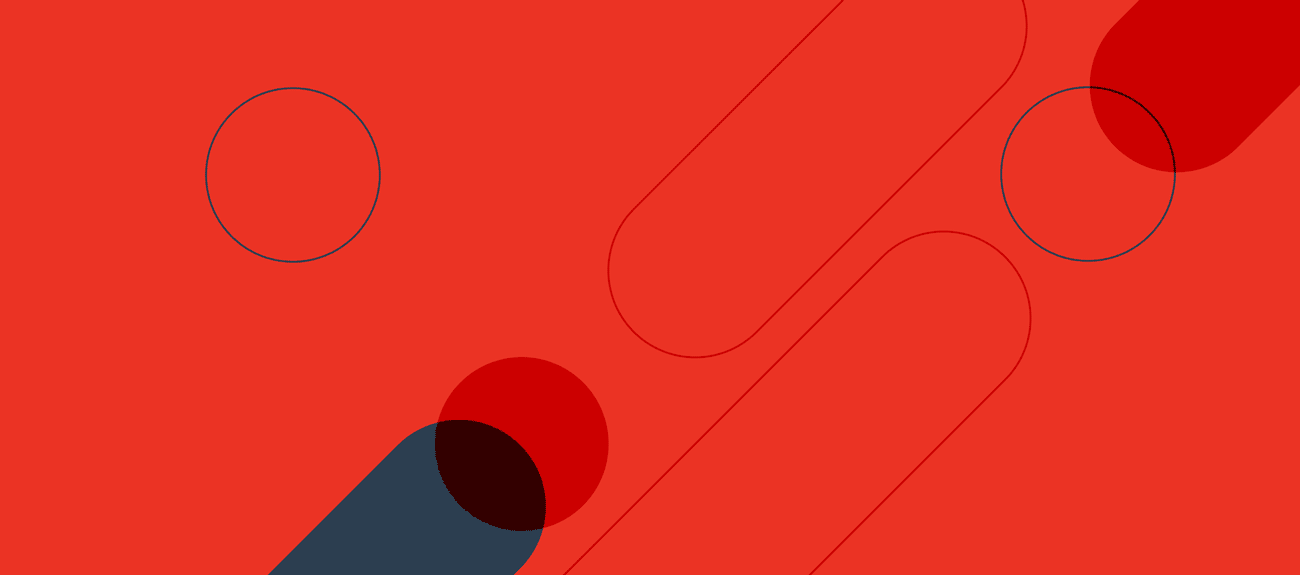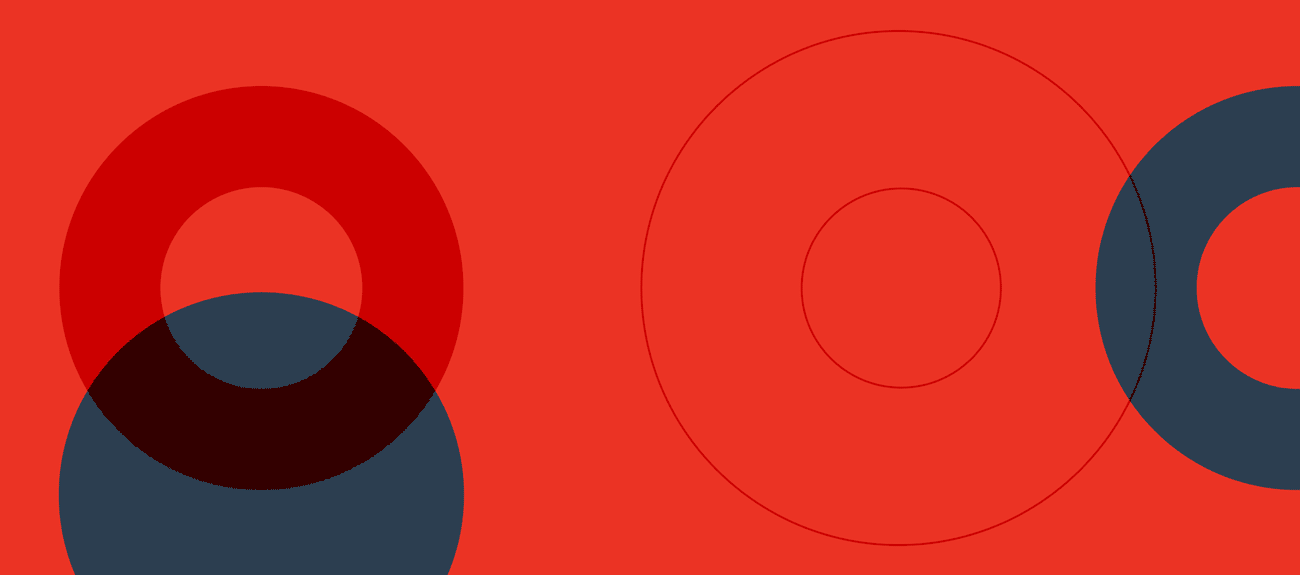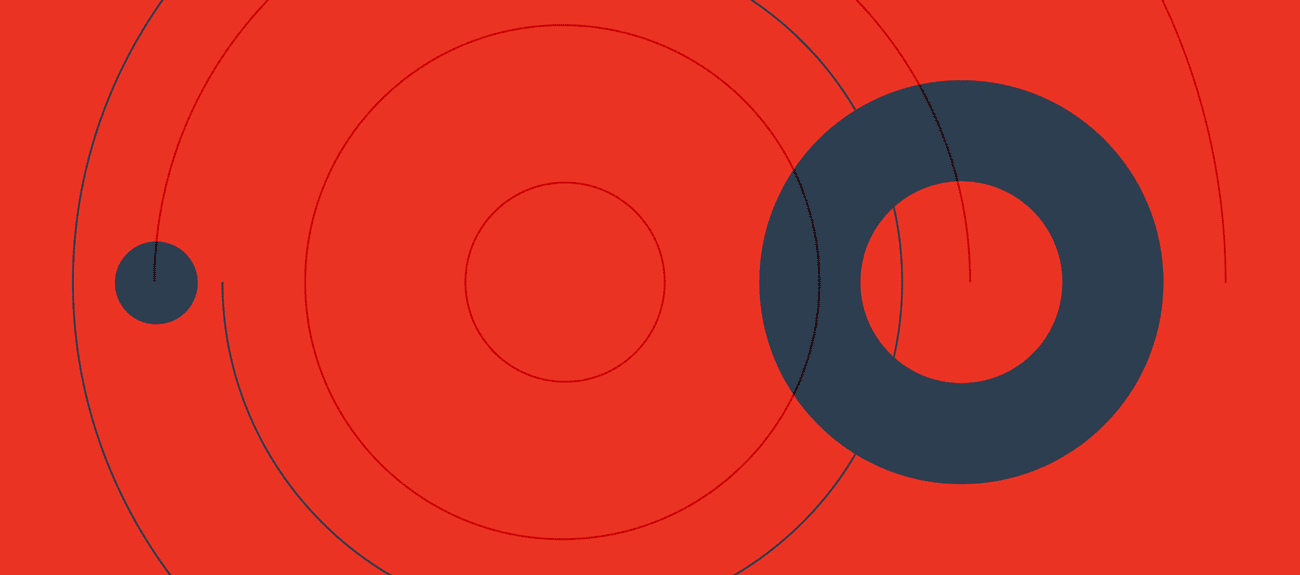 To draw attention to Lean-BPM's fluid business solution services, we created a custom motion graphic that transforms from each of the patterns associated with the four key service umbrellas Lean offers. Each service vignette is composed of shapes from the Lean-BPM logo.
It was important to Lean-BPM that their thought leadership was showcased on their new site.
Willoughby is a published author and consultant who definitely had thought leadership. cheers saw this as a perfect opportunity to create a Knowledge Center on the site where access was granted by simply signing up to the Lean-BPM email list. This worked double duty because Steve likes to use this list to organically reach out to potential clients and talk about their current BPM pain points. From the user experience perspective we decided that instead of making users create a profile with a username and password to login and remember, we would build a different flow that would be less obtrusive.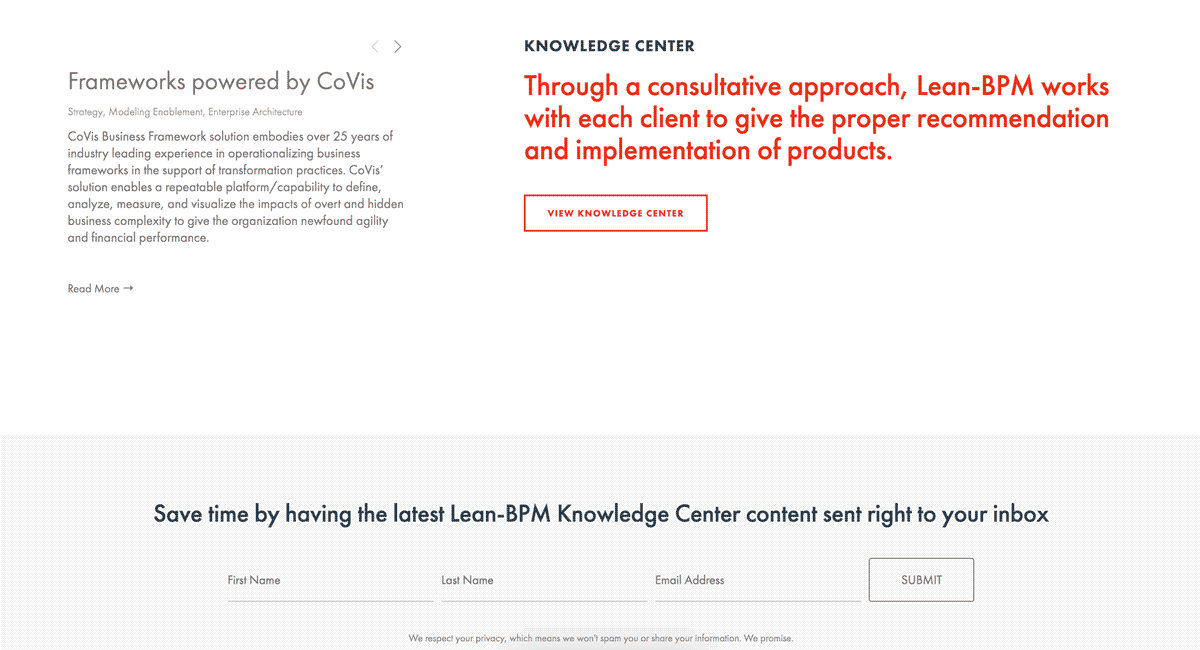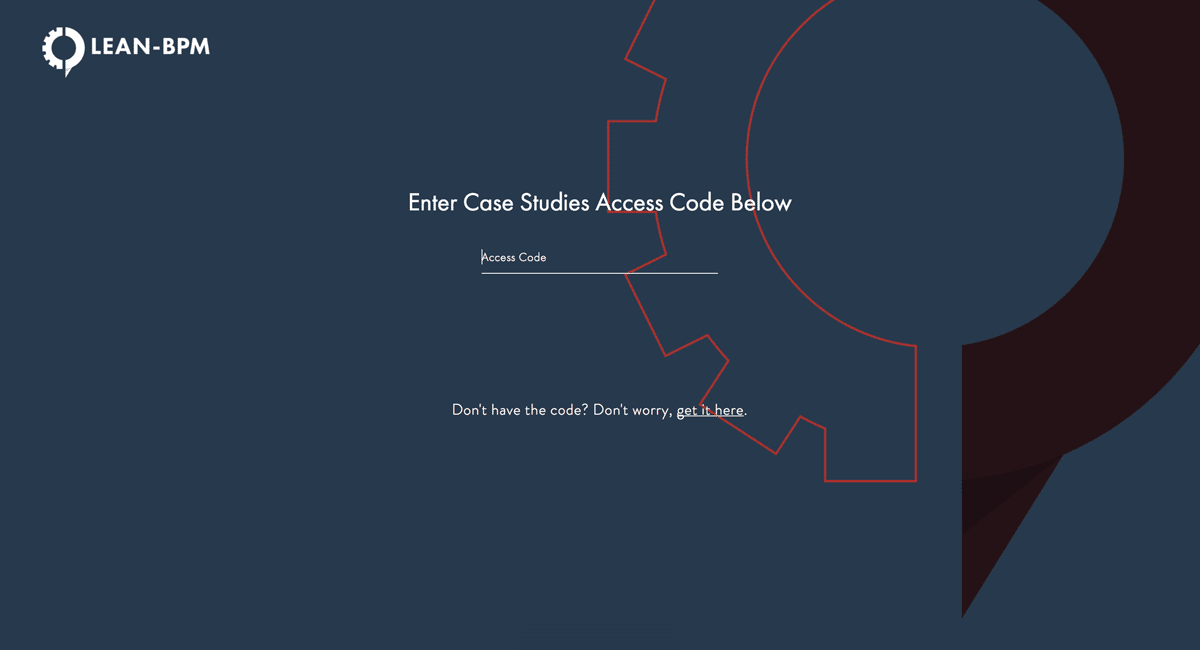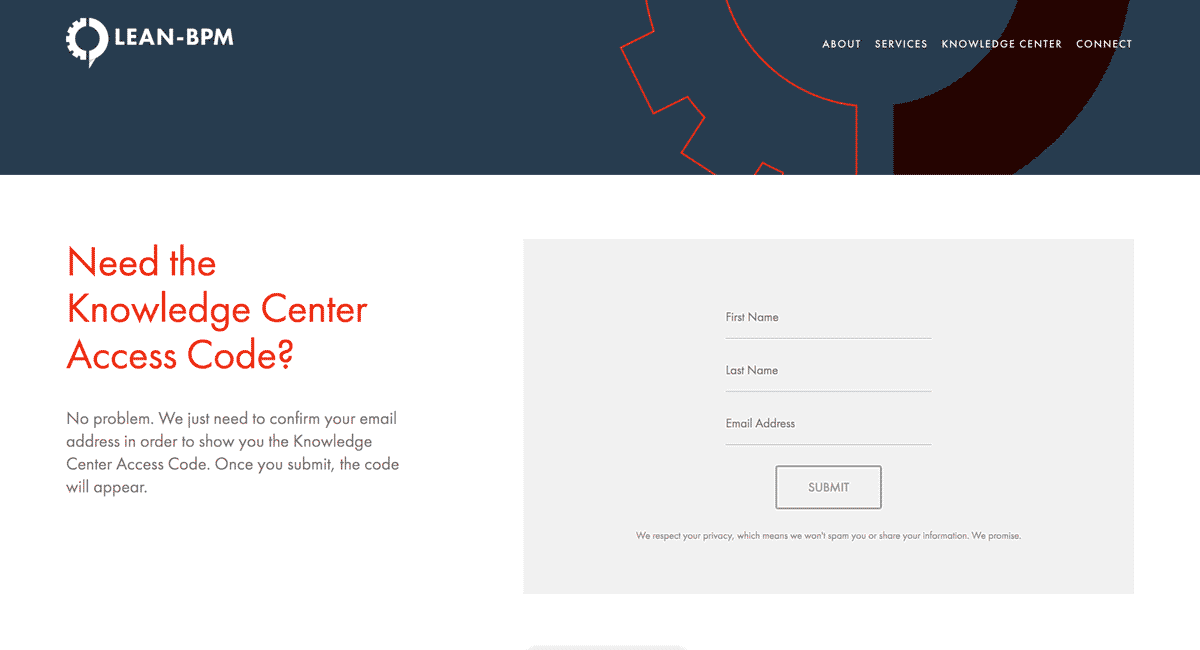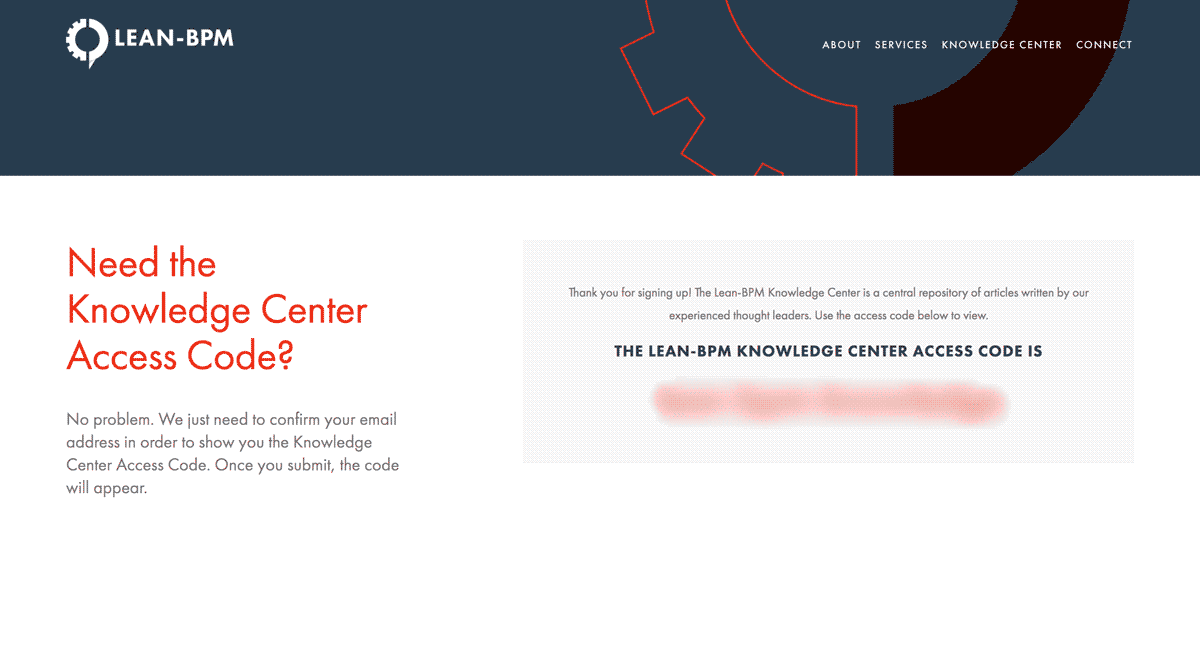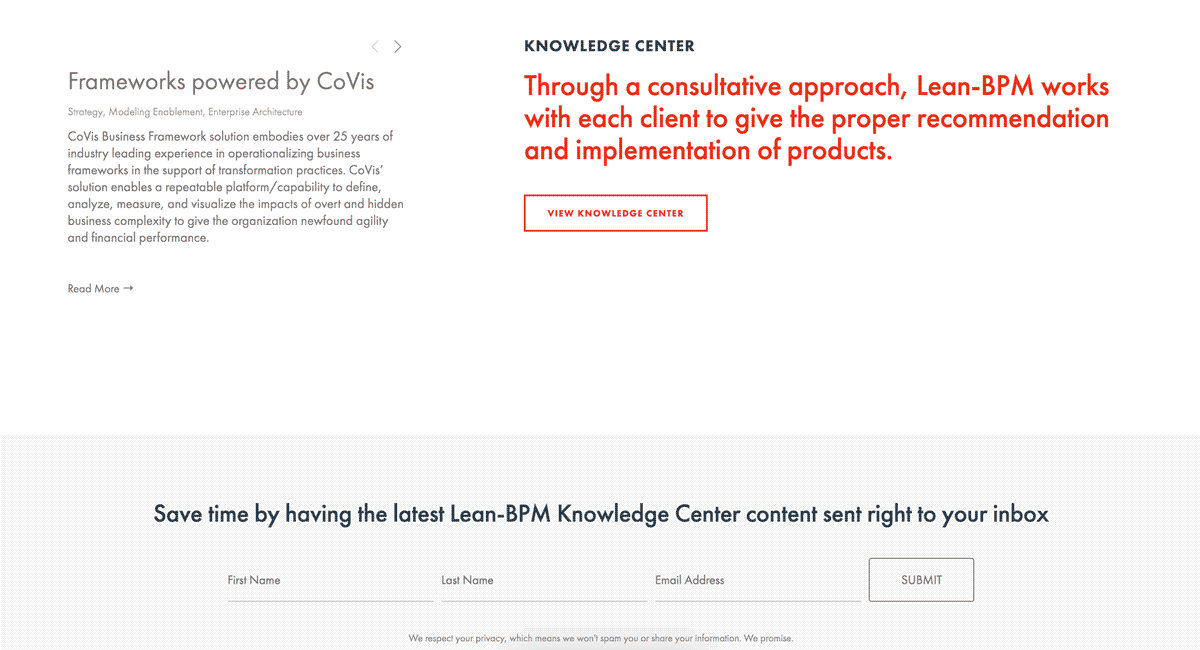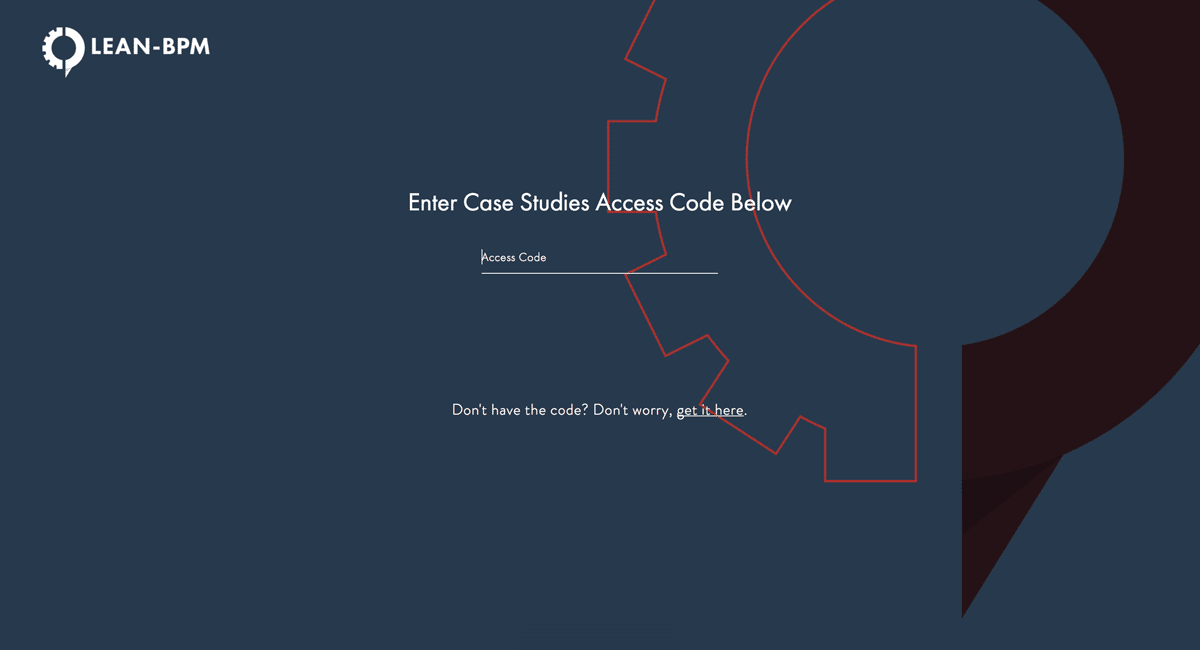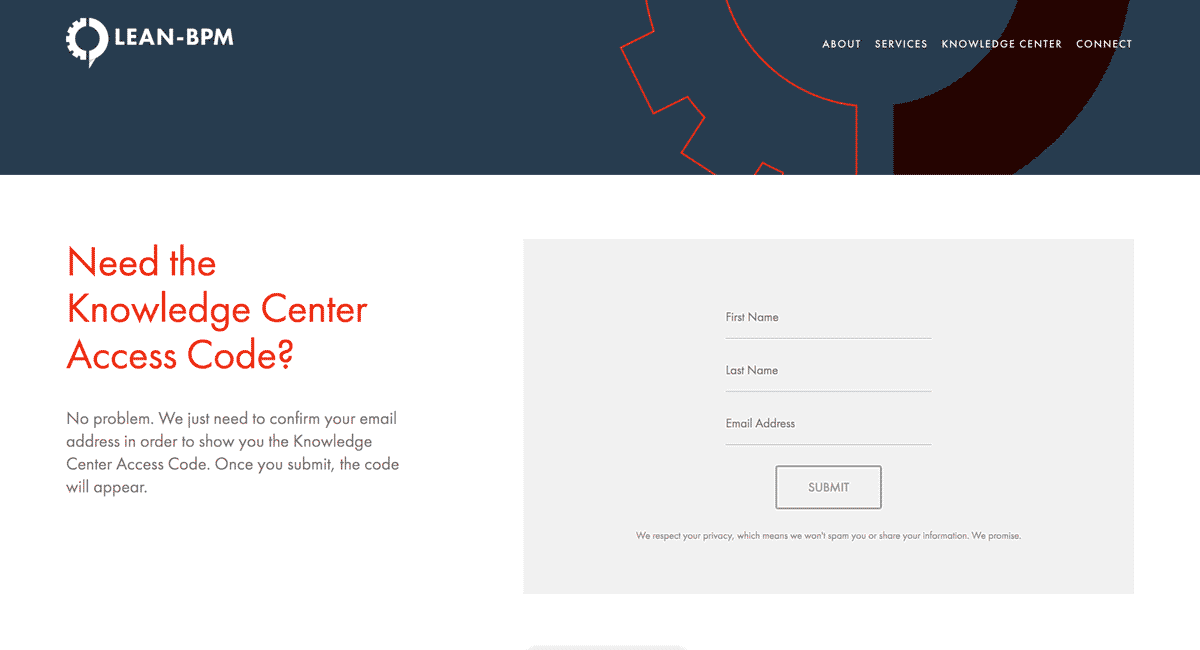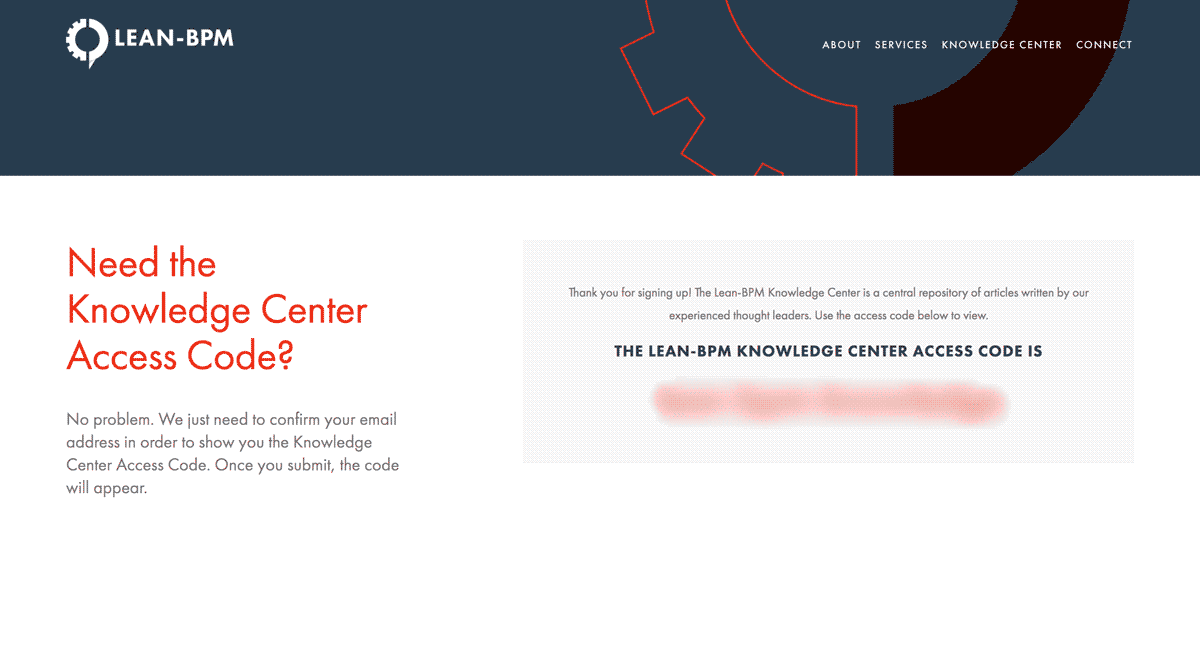 On each page we appropriately placed a callout to learn more via the Knowledge Center, which guided users to a locked section of the website. Once they reached the page they were asked to enter their access code (password) or prompted to get one. We used conversational language to make the process more human.
Upon signing up for the code and email list, the password appears and a welcome email is automatically sent to the user, which also includes the password for future use. This strategy allows people to get the information they want in a simple way that doesn't require a double-opt in, profile creation, or visit to their email to complete the process.
The use of automated email is a great opportunity to engage people visiting your site in a timely manner. Users are most interested in your business/products/services within the first 2-3 days of interacting with your site, so sending a thoughtful email within that time period is a great way to reactivate engagement. Using Campaign Monitor, we created an email that allows Steve to introduce himself as the owner of Lean-BPM and a little reminder of the services he offers in a quick and engaging way. By having cohesive website and email branding and tone of voice we were building a case that Lean-BPM is a smart business that can handle your needs.
When evolving a brand and website at the same time it is vital that designers and developers work together to create the best experience. Danielle and I worked through every step of the Lean-BPM project together from her creating icons to me advising her on the most minified ways to save them as svgs. By being keyed in to all sides of the project we are able to work with purpose and timeliness. In design as much as business, having a Lean business process management is the key to great results.